FREE Level Two Training Courses from the AIM Group and Westcountry Schools Trust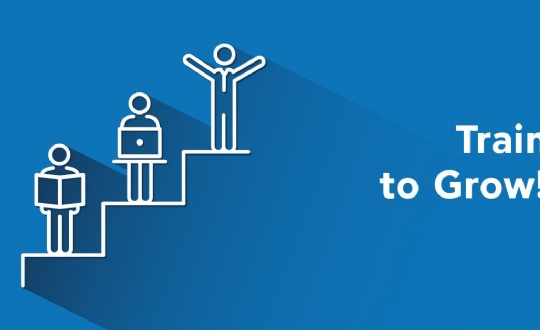 THE DOMINO EFFECT - ANTICIPATE THE SIGNS, BEFORE THE DECLINE

The AIM Group is excited to include all Westcountry Schools Trust Schools in its brand-new FREE campaign #TheDominoEffect. This is aimed to raise awareness of the impact mental health and neurodiversity problems are having on today's generation all without cost. By gaining an essential understanding of these issues, we can all become better equipped to support individuals and prevent the problem from spiralling out of control.

653 people connected to WeST have already signed-up for these free courses from the Aim Group. Some of the most popular subjects, from the many courses available, have been:
Adverse Childhood Experiences (tailored to understand how separation, divorce and death in a family can influence a child's mental health)
Understanding Specific Learning Difficulties (understand characteristics of ADHD, ADD, Dyslexia & Dyscalculia, importance of early diagnosis, assessment methods available to diagnose learning difficulties)
Understanding Autism (learn how individuals process sensory information, understand characteristics, understand conditions, learn how speech, language and communication differ in people with Autism)
Understanding Behaviour That Challenges in Children (supporting positive behaviour, effective communication & how to manage challenging behaviour)
Understanding Children and Young Peoples Mental Health (Understand factors which may affect Young Peoples mental health, the impact that they have and how to support them with these issues)
There are also other fantastic courses such as Safeguarding and Prevent, Equality and Diversity, Business Admin, plus many more . . .
All courses are accessed online within a 6-week window and are completed on a laptop or computer at the learner's home. No Exams are involved, and the courses are following an online platform which you read through and answer questions with a few paragraphs per answer - no essays! All the information needed is provided, and available to you 24/7. Once finished You can do as many further courses as you like. However, you can just do one course at a time.
The only criteria the learner must meet to be eligible, is the following.
Aged 19 or over on or before 31st August 2021
Have lived in the UK/EU for 3+ years
Not already on a Government funded course (Apprenticeship for example)
Each course is completely free, but the learning provider reserves the right to charge a drop out fee in the event a learner enrols but then drops out without providing a reason.
That said, the college will grant extensions if the learner has a reason as to why they won't be able to complete it within the allocated time.

Please note: under the college request you may need to attend a short webinar that will need to be attended to ensure we get you successfully enrolled onto the correct course
If you are interested in undertaking one of these Free Online courses, then please complete the following link asap.
This will then allow me to contact you and send over the relevant Enrolment details and of course, answer any questions you have.
Click here - Coombe Dean School
Any questions you may have Chris Greenfield will be in touch on 0203 900 3091 once you are registered to walk you through everything and make sure you are happy.
Kind Regards
Christopher Greenfield
Level 2 Qualifications Team Leader | The AIM Group

Phone: 0203 900 3091
Extension: 213
Email: christopher.greenfield@theaimgroup.co.uk
6 Hoffmanns Way, Chelmsford, Essex, CM1 1GU