The Whole Student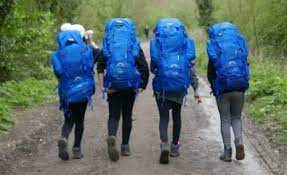 A great Post 16 experience is more than the subjects you study.
All post 16 students are part of a Post 16 tutor group. This group and your tutor will provide you with support and encouragement throughout the year. Tutor sessions take place every morning at 8.40 to 09.10. Students are expected to attend all tutor sessions.
Tutor sessions will cover a range of areas from independent study support to careers and employability skills to mental health and wellbeing.
Although we expect our Post 16 students to strive for confidence and independence, we appreciate the vital role that those at home play in supporting their development and success. The tutor is the main vehicle for communications between school and home. We endeavour to keep parents and carers regularly updated about students' academic progress and we welcome a phone call or email should anyone at home have a concern or a question.
The more we work together, the better we can support our students to achieve their goals and open doors to new opportunities.
Beyond the Classroom
Year 12 students have an additional weekly one-hour Critical Thinking session to help them to build effective study habits and analytical skills to support their learning in their chosen subjects. These are a compulsory part of their pastoral provision and provide an academic edge to help them compete when it comes to applying for University courses adn Apprenticeships.
From time to time there will be additional sessions or collapsed mornings/afternoons/days to allow students to access careers or personal development opportunities. All students are expected to attend these sessions.
Careers Advice and Guidance
We want students to be successful, so we work hard to ensure students are on the right courses and set up for success. During the Spring and Summer Term the Post 16 team, alongside the careers lessons and careers advice service, work with year 11 students to support them in finding the best options for their next step.
Following application, all applicants will have a one to one interview with the Head of Post 16 to discuss their course choices and career plans. At this interview, you will be given a suggested offer which will be confirmed before your exams via email and followed up with a final acceptance once the summer results have come in. Pre-course tasks for each course are made available via the website from June/July. These are to help students to prepare for the step up to Level 3 courses and completion is part of the induction process.
Post 18 options
We have fantastic contacts with a range of higher education providers and employment schemes.
Each year you will have a range of opportunities to learn about your options for next steps and get guidance from specialists about how to take them, both in school and by visiting providers and employment fairs.
Year 12
Whilst the key focus for Year 12 students is on academic progression and embedding study skills and habits that enable them to become effective and confident independent learners, other applied learning events and opportunities take place throughout the year to support their personal development and progression. These include Learn2Live road safety, visits to Universities such as Cardiff, Exeter and Oxford, visits to careers fairs and employability events and visits in school from careers and higher education advisors such as our annual careers fair and visiting workshops with Talk the Talk and Future First.
We have a dedicated careers mentor, based in Post 16, and students also have access to support from Careers South West and Next Steps South West to help begin to visualise life after school, whether that's university, apprenticeship or other training or employment.
Year 13
The University and Colleges Admissions Service (UCAS) scheme runs alongside apprenticeship and employability advice. Students are fully supported to make a successful application to the universities or colleges of their choice with support writing applications and personal statements from our post 16 team and one to one sessions with advisors from a range of universities including Universities of Cardiff, Salford, Oxford, South Wales, Bristol, Plymouth, Marjons, Exeter and Falmouth as well as access to one-to-one support for Oxbridge applicants.
We also run a number of visits to universities and apprenticeship fairs to help you to experience what is out there.