It's rounders season!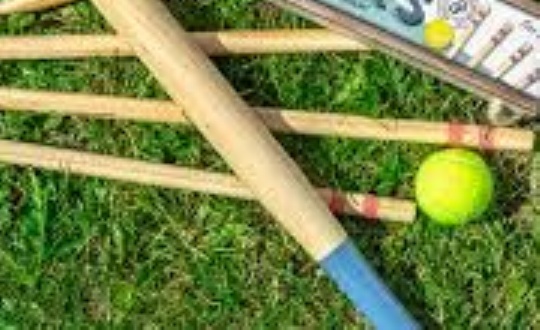 The Year 7 Rounders team played two games at Notre Dame in the glorious sunshine this week.
The girls were in good spirits with Freya (captain) motivating the team with her team talk before the first game against Notre Dame. The fielding team did a brilliant job, with Carys's accurate bowling, Freya being alert on backstop and Poppy at 2nd base with great hands and stumping players out. The tremendous trio: Mia N deep fielder with great throws to Daria on 4th base and with Harriet backing up and supporting, the girls worked well with stopping Notre Dame scoring full rounders with their consistency and accuracy. It was our turn to bat and the team were hitting every ball coming at them, with Harriet, Allana, Merryn, Freya, Carys, Poppy and Mia scoring full rounders. What a great first game beating Notre Dame 21 ½ rounders to 6.
One game down, another one to go. We were playing against Stoke Damerel. The team decided to start the game with fielding in different positions. Both teams were even and the score after the 1st innings ended up being a draw. After a quick team talk, Freya and the team decided to go back to their original positions for the 2nd innings with determination to secure another win. The girls were then in full swing with again great long throws from Poppy, Mia and Harriet and catches from Daria, Carys and Freya. The whole team's decision-making whilst fielding was quick and effective. It was our turn to bat and the team knew they had to be tactical in the hope of winning and weren't they just, with all the team being risk-takers and analysing the opposition fielding to see how many rounders they could get and running on no balls to give team CD a better opportunity of scoring more. The commitment and focus from the team resulted in a victory, beating Stoke Damerel 14 ½ to 13.
I am extremely proud of the team. It was a brilliant fixture with two wins and a lot of fun and commitment. Well done, Freya, Carys, Merryn, Daria, Harriet, Mia, Poppy and Allana.
Roll on the next fixture!
Miss Brown