Skydiving for Alzheimers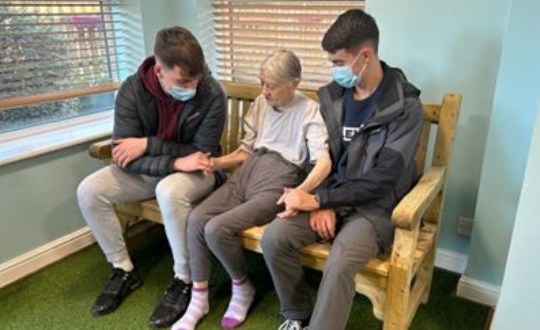 Year 13 student, Jamie, is making a monumental leap to raise money for a charity that is close to his heart.
Imagine. One of your closest friends of family members not remembering who you are. This is the harsh reality of Alzheimer's. It is the cruellest of diseases that affects millions of people worldwide. It's a degenerative brain disease that starts with occasional forgetfulness, then it leads to confusion and the inability to carry out even the most basic activities of daily living and then results in the loss of life. It's a disease that not only affects the person who has it but also their loved ones who often become the primary caregivers.
Through my personal experience, I have seen first-hand how devastating Alzheimer's disease can be through my loving grandma who developed Alzheimer's ten years ago. That's why I'm skydiving for Alzheimer's Research UK - to raise awareness and funds to find a cure for this disease. Alzheimer's Research UK is the UK's leading dementia research charity, dedicated to finding a cure for dementia. They fund world-class research into the causes of dementia, how it progresses, and how it can be treated. They also provide support and information to people affected by dementia and their families.
Now, I need your help. I would greatly appreciate your support by sponsoring me for this skydiving event where I will be jumping from 15,000 ft. I am funding the jump myself so that all your donations, no matter what size, will go directly to Alzheimer's Research UK to fund the research needed to find a cure for Alzheimer's and other forms of dementia.
So, how can you help? It's simple. Visit my fundraising page https://gofund.me/a4f3a461 and donate whatever you can. Every little bit helps, and your donation could be the one that makes a difference.
Join the fight against Alzheimer's: Together, we can help keep memories alive.
Thank you for your support.
Jamie Scowcroft, Year 13