Christmas Jumper Day for Charity!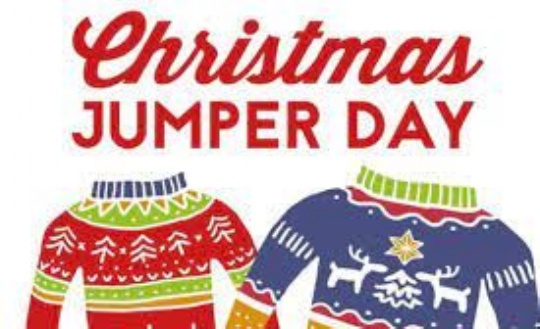 Thursday 8th December is Christmas Jumper Day.
We encourage all students to wear something Christmassy with their uniforms! It could be a jumper under your blazer or just some tinsel in your hair! The important thing is to take part.
On Thursday 8th December, our school will be taking part in Save the Children's Christmas Jumper Day. We know times are tough, so please remember that donations are optional (it's having tons of fun that's mandatory!), and any amount you can spare - 10p, 20p, 50p makes you an awesome fundraiser. Also, this year, whatever anyone donates will make double the difference because the UK government is going to match all donations to Christmas Jumper Day between 1st December and 1st March!
All that extra cash will go towards a wonderful cause, helping 200,000 mums and babies in Kenya get the food and medicine they need! (That's a lot of mums and babies!) Remember, there's no need to buy a new jumper. You could upcycle an old jumper, get crafty or head to your local charity shop to buy a pre-loved festive knit. If you want to get creative and decorate a jumper, the Christmas Jumper Day website contains lots of fun craft ideas. We'd appreciate your support to make Save the Children's Christmas Jumper Day a success. Together, we can make the world better with a sweater.
During the week, students in the Post 16 Senate have organised a variety of events to entertain students with a little extra festive spirit through the week.