Coombe Dean FC Success!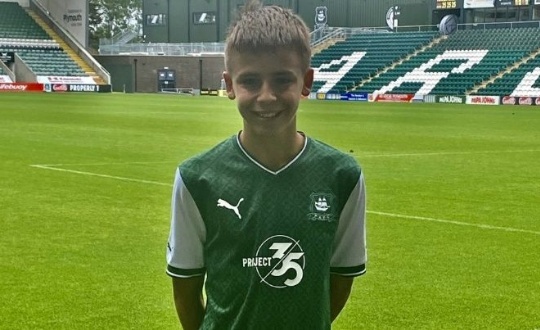 Celebration of student success in the Plymouth Schoolboys Team!
Another Coombe Dean student has been successful in making it into the Plymouth Schoolboys Football Team. Ashdon Pearse-Horswell in Year 9 made it through the 'toughest trial for 11 years' where footballers all over the city trialled in order to fight for their place. With over 100 students put forward by their schools to trial over a 3 week period, a final squad of 18 was selected to move on to represent Plymouth Schools.
Ashdon also currently plays for the Plymouth Argyle Academy and we couldn't be prouder of his achievements thus far in his sporting career – on top of that he's an outstanding person and student who will go on to do great things in the world of Football.
Coombe Dean FC has a busy half term ahead of them with Plymouth and Devon Cup fixtures, as well as Plymouth Central venues. We hope to promote as many footballers as we can in order to give them the opportunity to reach their potential.
Well Done Ashdon!
Coombe Dean PE Department