Coombe Dean Scientists at Plymouth Uni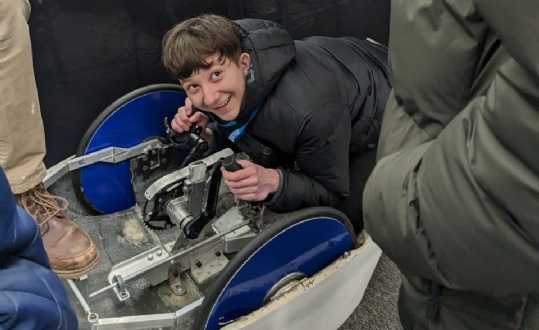 Year 11 students visited Plymouth Uni for a Science and Engineering enrichment opportunity.
We were delighted to be able to offer students in Year 11 the opportunity to attend the Science & Engineering Showcase at Plymouth University on Friday, 20th January.
Students in Year 11 are currently thinking about what they will go on to study after they finish their GCSEs, and this was offered to support those students who had expressed an interest in studying Science, Technology, Engineering, Mathematics (STEM) subjects in the future. We hope that this experience will encourage students to further consider careers in STEM areas and increase their knowledge of the wide variety of opportunities available to them.
From robotics to chemistry and marine life to computing, interactive displays demonstrated how staff, students, researchers, partners and professionals are collaborating to impact everyday lives. Our students were great at getting involved and used this as an opportunity to ask all their questions about university and STEM opportunities.
Jane Cooper, Careers Mentor
Rob McDermott, Head of Science