Don't smoke? Don't start to vape (Part2)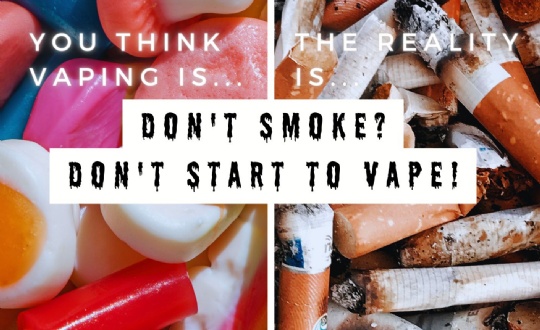 Professor Chris Whitty, Chief Medical Officer for England has called for urgent action to reverse a rise in the number of adolescents vaping. He has called the marketing of vapes to children 'utterly unacceptable'.
Vapes and vaping products containing nicotine, like tobacco, are age restricted. It's illegal to sell them to under 18s, and for adults to buy them on their behalf. If you know of anyone who does sell vapes or tobacco illegally, you can report them to trading standards using the QR code on the attached flyer. (This is the attached PDF).
We have also made aware that young people are trying to charge disposable vapes with an adapted USB cable. The process is dangerous and is a fire risk, it could have very worrying consequences.
Nicola Macrae
Designated Safeguarding Lead