European Links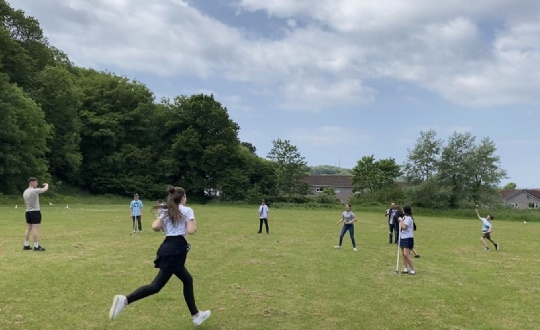 Coombe Dean Penfriend Visit
The Thursday before half term saw us host a French school from Arras, northern France. Students in year 7 who study French have been corresponding with the French students as pen friends and this gave them the opportunity to meet up for some very British fun. The weather remained kind and so we taught them to play rounders in the sunshine. We then invited our international friends inside to experience a delicious cream tea organised and presented by Mrs Lennon and Mrs Granville. Proudly held regional variations are well understood in France and those relating to the preparation of the cream tea (Devon, Jam on top, Cornwall, cream on top!) were explained as they ate. This was also a chance for the students to talk and exchange details.
This was a very successful visit and the first following the absence of exchange visitors due to Covid. We hope to cultivate this connection in the future.
Merci à tous, Madame Lennon et Monsieur Wilson.