For Families of MKC Heroes...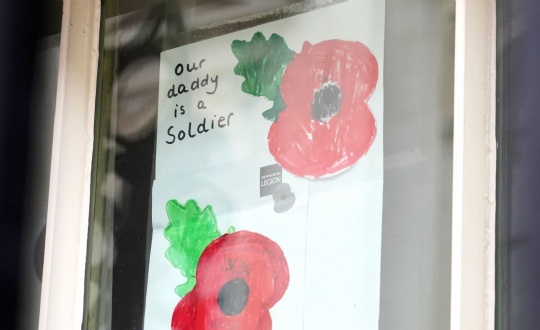 An opportunity has come up for the families of MKC Heroes which as a school we are part of. Please read the information below.
Lunch and access to the event will be provided by the Royal British Legion. Any accommodation and travel will not be funded.
It is with great pride that the Royal British Legion is able to offer members of the Armed Forces community (serving, ex-serving and their families) the opportunity to be part of Her Majesty The Queen's Platinum Jubilee celebrations in the heart of London.
Trooping the Colour will take place on Thursday 2nd June 2022 and, for this Platinum Jubilee year, there will be grandstand seating outside Buckingham Palace, exclusively for the use of the Armed Forces community. From these seats you will be able to watch the troops as they transit to and from Horse Guards Parade, and view the Royal Procession as it passes by on its journey from Buckingham Palace to the parade ground. During the ceremony itself, you will be able to watch the parade on Horse Guards via big screens, set up around the Queen Victoria Memorial. Once the parade has ended, you will be in prime position to see the return of the Royal Procession to Buckingham Palace and the Royal Family's balcony appearance.
This is an exciting opportunity to be part of an historic occasion. Gates will open at 8.30am and guests must be seated no later than 9.45am. You will be required to remain seated until around 1pm.
There is limited accessible seating within the grandstand areas, and most seating is accessed by steps. We expect egress from the event area to be slow, due to high numbers of visitors in London also wanting to be part of this special occasion. There will be toilet facilities and some refreshments provided. Please note the seating areas are not covered, but ponchos and bottled water will be available in case of inclement weather.
If you would like the chance to take part in this historic event, register your details by 13 April 2022 by competing the details below and returning to: slamerton@britishlegion.org.uk
We need names of ALL people attending the event, both parents and children, however, one contact email address for everyone is enough.
Name of ALL attendees:
Number of tickets required:
Email:
Accessibility requirements