Fun, free and inclusive weekly fitness classes for girls aged 11-16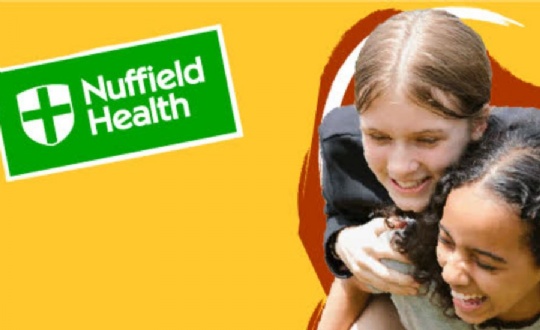 Fun, free and inclusive weekly fitness classes for girls aged 11-16
Fun, free and inclusive weekly fitness classes for girls aged 11-16
Studies show that over half of girls aged 11 to 16 aren't hitting daily physical activity level guidelines due to barriers including lack of access to resources, societal pressures, and low self-esteem. Nuffield Health, the UK's largest healthcare charity, is on a mission to change that.
Nuffield Health have created Move Together, a community initiative to help girls break down barriers to physical activity. Move Together offers fun, free and inclusive weekly fitness classes for girls aged 11-16, specifically designed to build strength, confidence and get them moving!
Who | Students aged 11-12 will require a parent/guardian to register on their behalf. Students aged 13-16 can complete their own registration.
When | Registration opens 19 June with weekly classes starting 26 June.
For more information, please visit https://r1.dotdigital-pages.com/p/25N2-16S2/join-the-movement-schools