NEW School Sports Clubs Schedule!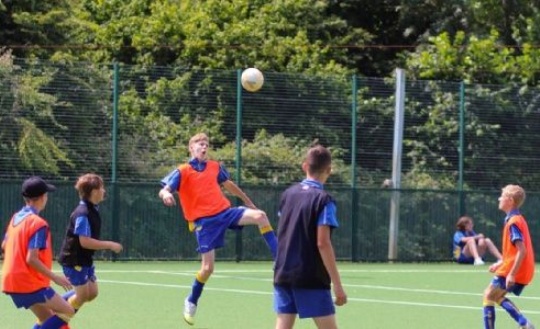 Extra-Curricular Clubs - Autumn 2021
Please find the bland new PE Extra Curricular timetable for this term below:
After School 3.10 – 4.00pm
Monday

Tuesday

Wednesday
Thursday
Friday
Sixth Form Recreation
Fitness Suite
Fitness Suite
Fitness Suite
Fitness Suite
Year 8/9
Year 10/11
Year 8/9
Year 10/11
8 Rugby
7 Rugby
9/10 Rugby
Sixth Form Recreation
Field
Field
Field
NPB
AT/MHW/KP/CG
NPB
Year 9/10/11 Basketball
Year 7/8 Basketball
Sports Hall
Sports Hall
JKG
JKG
Year 7 Football
Year 9/10/11 Football
Year 8 Football
Astro
Astro
Astro
AT/TW
TW
TW
Year 8 Netball
Year 7 Netball
Year 9/10/11 Netball
LLB
LLB +AGB
LLB
All years Girls Rugby
AGB
Clubs will run until the October half-term break and will be reviewed after this so that further opportunities can be explored.
We welcome all pupils from the designated year groups, and would encourage all to take part in these opportunities.
If you would like to come along, please arrive at the PE department promptly after school so that we can make the most of our time. We will keep a register of attendees but there is no need to 'sign up' to be there.
We look forward to seeing you all - eager to get started and keen to get sporty!

Mr N Bellamy
Subject Leader of PE