Whole School Community Walk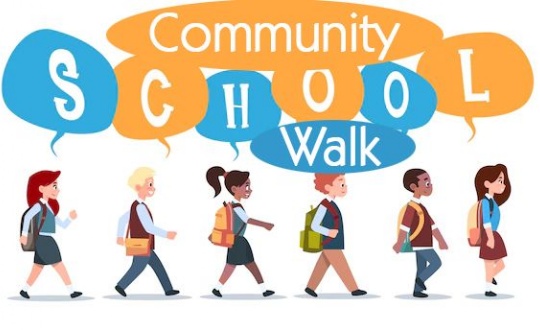 We're delighted that Coombe Dean School will be running its annual Community Walk on Friday 8th July! The day will be a fantastic event that will bring together all members of both our school, and the wider community.
We intend to use the proceeds to support the pupil enrichment programme that we operate throughout the year, which benefits pupil activities, provides additional opportunities and rewards positive pupil behaviour. We also intend to use funds to improve the school environment for pupils at break and lunchtimes.
The walk is departing school and following an eight-mile route; from school through Staddiscombe, to Wembury, and then back again. Back at school, pupils will have a barbeque, ice-cream vans and music to end the day in style!
The day will finish as per usual and pupils will be able to board buses in good time after the event. We would like all pupils to have the opportunity to take part in the walk, and have designed an alternative route for pupils who are physically less-able to complete the distance.
Our pupils will be walking in small groups, and get an individual passport stamped on route to ensure they are safe and complete the allocated route. In addition, staff will be walking the route interspersed amongst the pupils.
Parents /Guardians; to enrol your child/ren to participate in this event, please register by:
1. Completing the consent form. See the announcement on ClassCharts for the Form link - DEADLINE FOR THIS IS THIS FRIDAY 8TH APRIL!
2. A one off £10 payment per family payable via ParentPay by Friday 27th May. If you have any queries about paying by ParentPay, please contact the Finance office. If you are having difficulties raising these funds, please speak to your child's tutor in the first instance.
Please be sure to complete the consent form by the deadline above so that your child can participate in the walk and not have to remain at school.
ON THE DAY OF THE WALK...
The walk will be a great community opportunity, and we would love to see as many pupils participate as possible. However, as-normal-as possible a school day will operate for those pupils not walking. In order to complete the necessary planning and admin, we cannot allow late entries. If you have any queries, please do not hesitate to contact me: nbellamy@coombedean.co.uk

Mr N Bellamy
Subject Leader of PE