Year 12 students visit the University of Exeter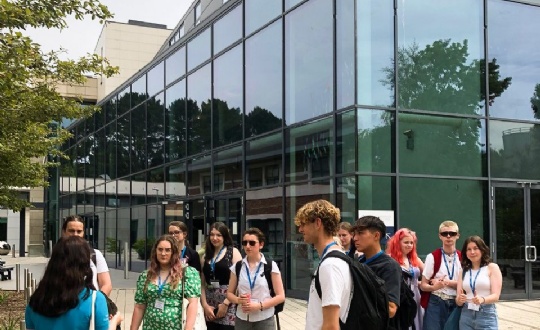 Last Thursday our Year 12 students visited the University of Exeter Campus.
We were greeted by Next Steps South West, along with current student Ambassadors, who also gave us an insight into what it is like to be a university student.
We also had a quick look at student finance and how the student experience could be accessible to all students - along with understanding how and when monies would need to be paid.
Student Ambassadors also talked to us, explaining what their campus had to offer and answering any questions throughout.
We were also given a tour of the campus and saw everything from lecture theatres right through to the amazing sports facilities the university has to offer.
Students have now been asked to research further into their chosen field, such as university degrees, higher apprenticeships or apprenticeships.
Mrs V Koehler-Lewis
Deputy Head Post 16