Year 7 Rounders Fixture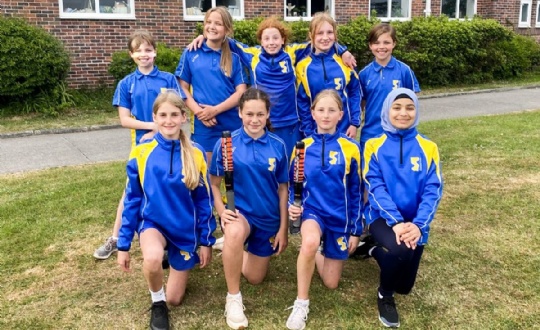 Our Year 7 took to Devonport High School for Girls for their first ever rounders game, where they took on All Saints, Stoke Damerel and Plymouth High School for Girls.
Nerves were high in their first game against All Saints, yet they came out on top winning 17 to 11.
The second game came round against Stoke Damerel, where they had some fantastic batting and fielding - they did however lose this one at 13 to 15.
In the final game against Plymouth High School for Girls, and wanting to get another win, our Year 7s pulled together as a team and beat them 14.5 to 11.5!
Some outstanding play from everyone, and with special mentions to Grace H for her fantastic bowling, and Bo W and Ellie D for their excellent fielding.
Well done everyone!
Miss A Boughton
Teacher of PE