Computing and ICT
General Subject Statement:
The Computing and ICT department provides opportunities for pupils to develop both their computing and ICT capability. The department believes that pupils should be given the necessary knowledge and understanding to enable them to be digitally literate at a level suitable for the future workplace and to become active participants in a digital world.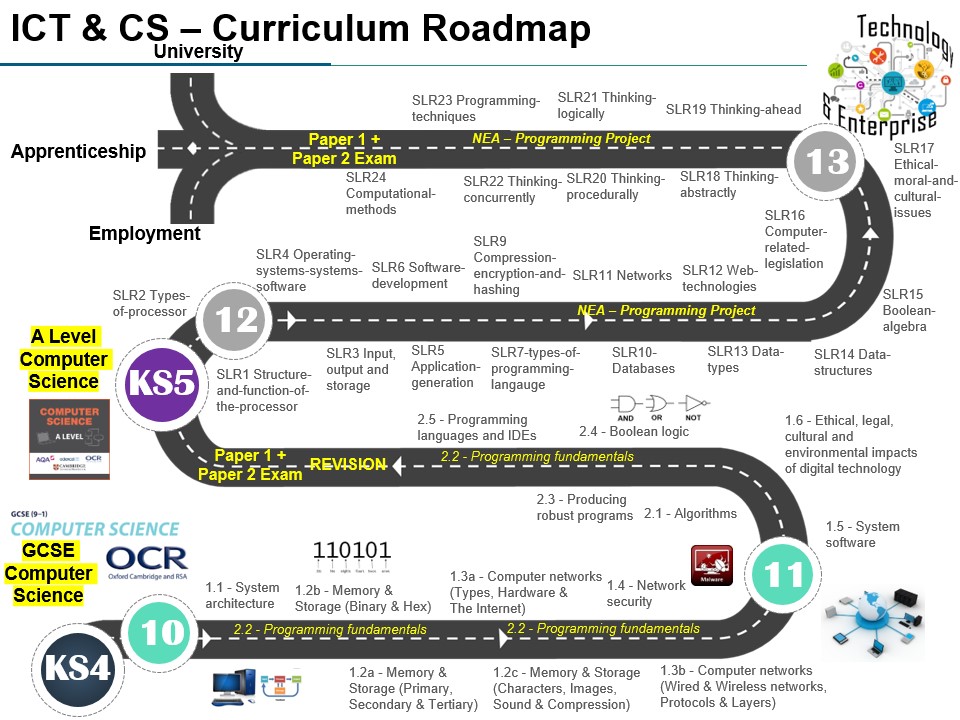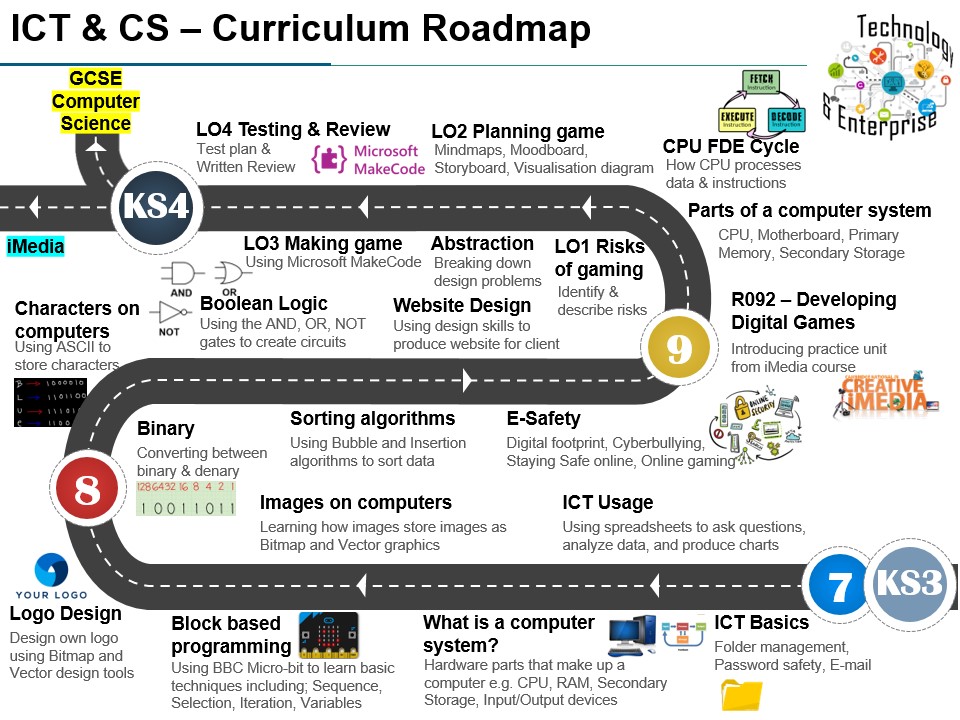 Key Stage 3
The new Computing curriculum requires that every child leaves school 'digitally literate' and our programme of study for Year 7 and 8 aims to achieve this. The programme of study in Year 7 and 8 is an important building block, equipping pupils with the digital and computing skills they'll need as they progress to Key Stage 4. All pupils will have access in their lessons to a PC with relevant software, plus access to shared resources such as; printers, headphones, microphones etc. The department uses both formative and summative assessment to ensure that pupils have the best opportunity to progress. Pupils can upload their work to our VLE (Learncoombedean.com) and feedback is provided to pupils through the VLE and verbally during lessons.
Key Stage 3

Programme of Study

Year 7
In Year 7/8 pupils will complete several modules that use elements of Computing and ICT to ensure that they have a broad experience of both aspects. This programme is in four week blocks with three hourly lessons each time.

The Year 7 modules are:

Using ICT
Computer Programming
Digital Graphics
Using Microbits

The Year 8 modules are:

Computer Science Basics
Digital Sound
Using Python
Online Safety
Key Stage 4
The Computing and ICT department strives to equip pupils with the skills, knowledge and attitudes necessary to succeed as individuals and as responsible citizens in a world community facing an ever increasing pace of change. We want to allow pupils to have the opportunity to develop and apply their I.C.T. capability whilst they complete their coursework and provide them with lessons that have a level of challenge that is appropriate so avoiding the lack of motivation and disaffection that arises when work set is either undemanding or too difficult.
We offer two courses to pupils in Key Stage 4 and we believe that this offers pupils the opportunity to choose the right pathway for them which will enable them to continue to develop their capability and skills in ICT and/or Computing.