History
In WeST schools we are committed to providing high quality history lessons which inspire children to achieve. We believe in bringing history to life for our students and making it enjoyable and accessible to all.  Our key aim is to cultivate a life-long love of the subject among our students by carrying out historical investigations that develop their understanding of past events and the different ways that they have been interpreted.  We strongly believe that it is a relevant and fascinating subject that helps learners understand the society in which they live. We will provide a broad and balanced curriculum which is underpinned by the National Curriculum and up to date historical research.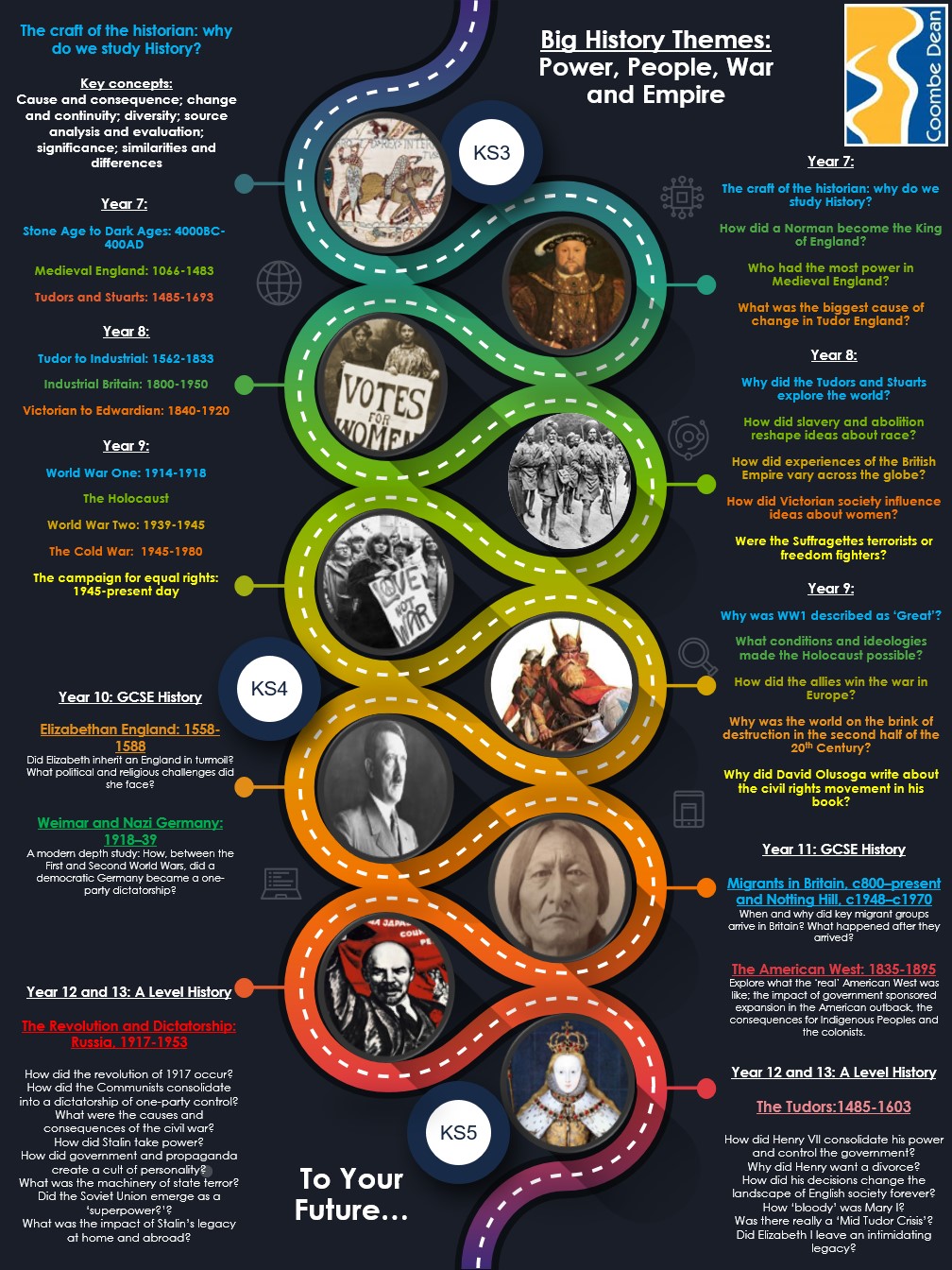 Key Stage 3 (Year 7-9)
History at KS3 aims to give students a general grounding in British history from 1066 to the present day. Key skills, such as interrogating evidence, understanding different interpretations of history and developing arguments are also developed. We use the KS3 National Curriculum as the basis for our studies, although are not constrained by it.
Links to useful websites
Key Stage 5 (Year 12 -13)